Usher in a brand new Year of the Ox come 12 February! While having the perennial lo hei is a quintessential Chinese New Year tradition with family and friends, don't miss out on these feng shui tips, including for your home and office, to welcome a wealth of prosperity, happiness and good luck this Lunar New Year.

1. Fruits for Eve of Chinese New Year
Place 12 types of round fruits on the table, each fruit has a special meaning.

• Apple: promotes harmony
• Banana: forge closer relationship between family members
• Orange and Mango: attracts an abundance of wealth
• Pomelo: promotes good health
• Lemon: ward off bad luck
Shop fresh fruits from FairPrice On here.
2. Spring Clean your Home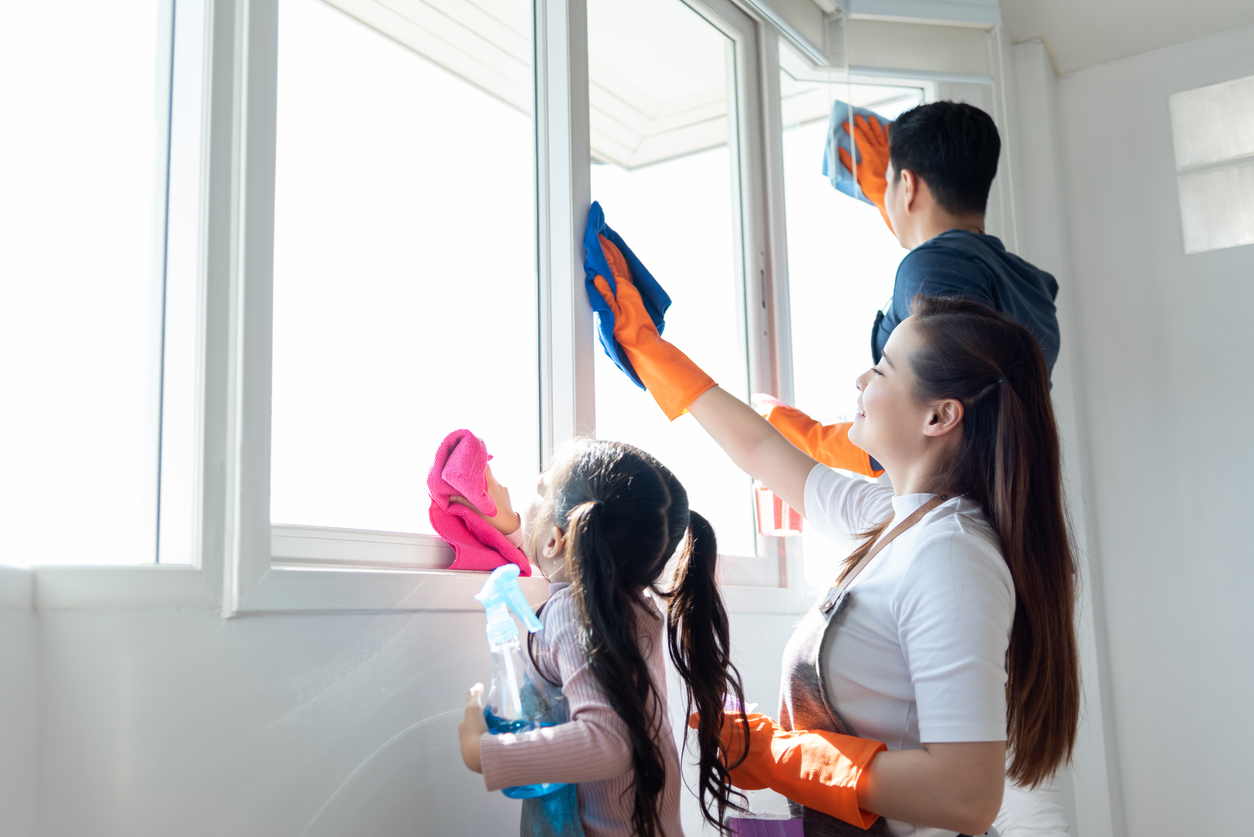 Having a clean home for Chinese New Year brings in good luck and helps remove negative energy. By sweeping the dust away, it symbolizes bidding farewell to the old year and welcoming the New Year with open arms. Grab the kids and have them help with house chores to make it a fun family activity.

Read: Tips on How to Save Your Utility Bills at Home
Mop your house clean with LEIFHEIT.
3. Lucky Numbers to Take Note
Pay special attention to the lucky numbers for this year! They are 7, 13, 24, 29 and 46. Be it from your daily commute to work or home, these numbers may bring in a stream of luck you've been searching high and low for.

4. Get Creative with CNY Decorations
Decorate your house with New Year paintings, paper cutouts, red lanterns or couplets. By putting up these decorations, they help to keep evil away, while promoting longevity and good health for you and the family. In the office, place some decorations at the door or table.

5. Finding Love in the Year of the Ox
If it has been a challenging year for you to find love, place red roses in the western corner of your house every Friday. Also, place pair decors (two identical) objects or accessories in your home. It can be from flower vases to candleholders (as long they are the same). In your bedroom, your bed should not touch the wall. It is important to have a representation of a couple, preferably two mandarin ducks or peacocks image should be placed in your bedroom.

Read: Trendy and Affordable Items from ezbuy For Your Home
Embellish your home with CNY decorations from ezbuy.
6. Include White and Blue in Daily Outfits
While dressing in full white or blue may bring more huat this year, you can just include a splash of white or blue in your daily outfit. Be it from an accessory or a purse. Also, try to wear metal, silver or any gold jewelry. It is known that gold attracts prosperity.
Shop brand new looks this CNY with Charles & Keith, Melissa Shoes, PEDRO, Pomelo, Zalora and many more.
Celebrate Lunar New Year with Moo Moo Prosperity Dash and stand a chance to win attractive prizes!
For successful cashback tracking, sign in to meREWARDS and click 'Buy Now' in brands' pages. For more information on cashback, read here.