We are truly living in unprecedented times and like everyone else, we have our ways of coping with the challenges. While social gatherings are still prohibited, we can still send our love to family and friends in the form of care packages or gifts. From health treats, delectable desserts to work from home snacks, these goodies can help show your love and care, or simply a treat for yourself - here are 10 thoughtful and affordable care package ideas.
Read: New Eats 1-for-1 Desserts Dining Offers & Promotion in Singapore 2021
1. Happy Bunch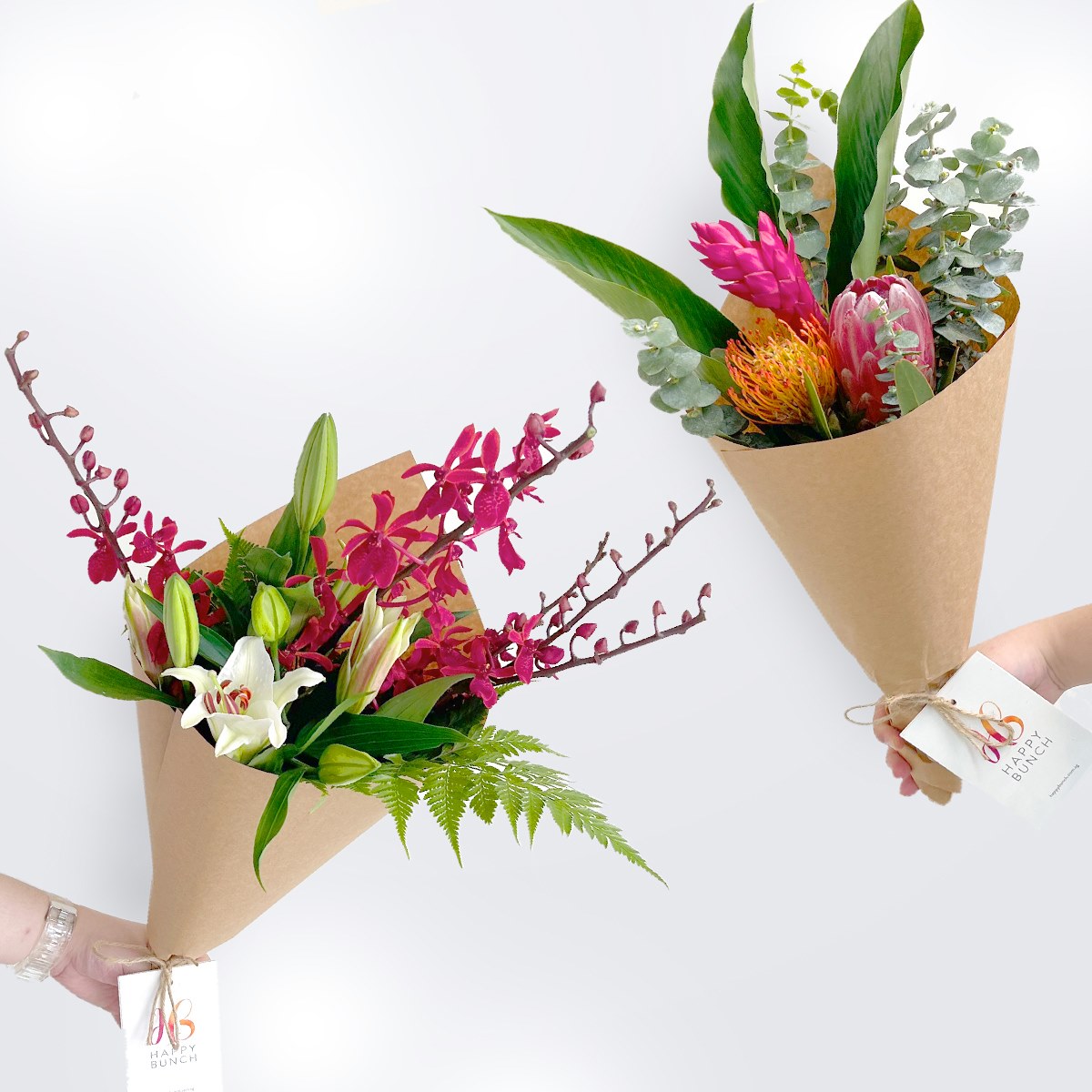 Source: Happy Bunch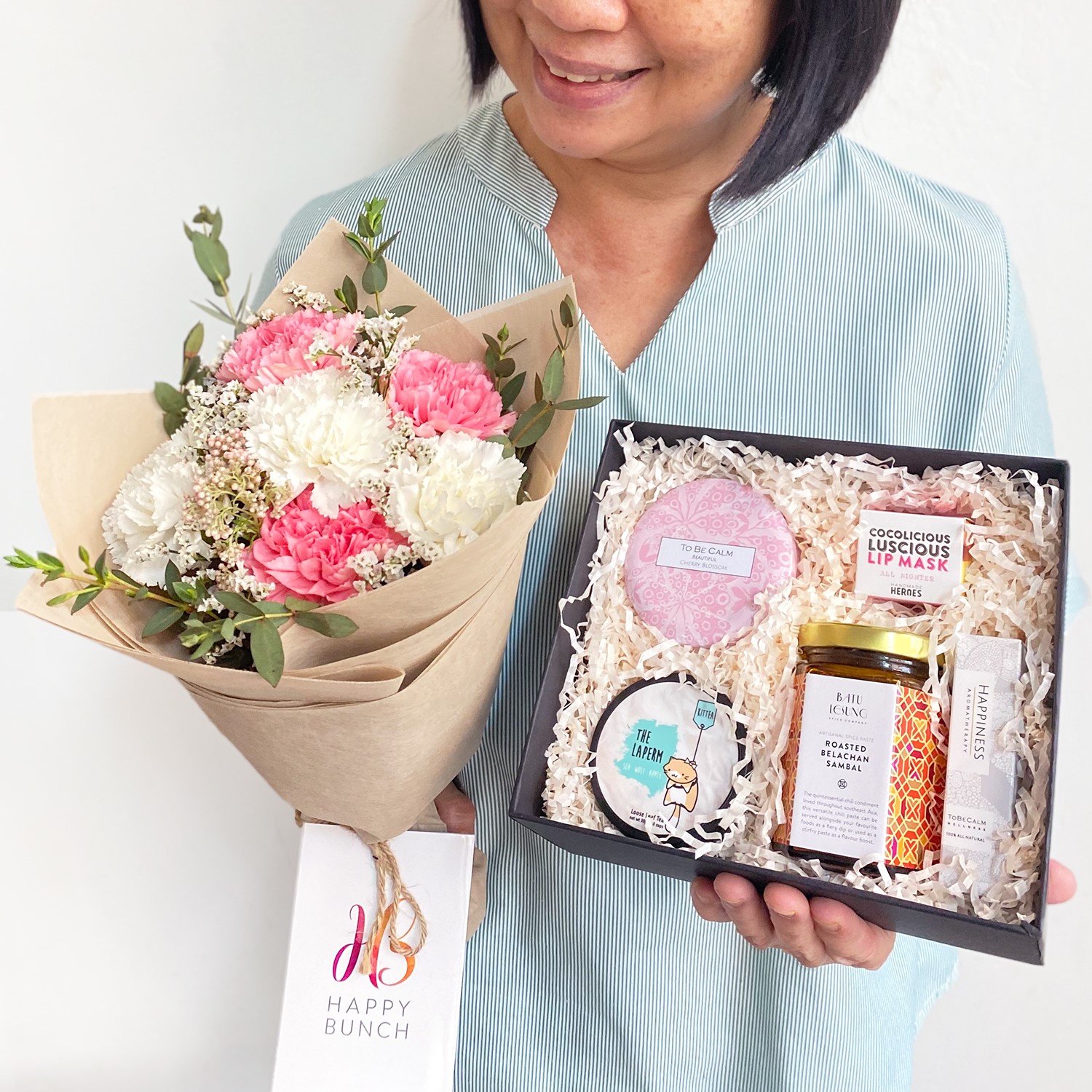 Source: Happy Bunch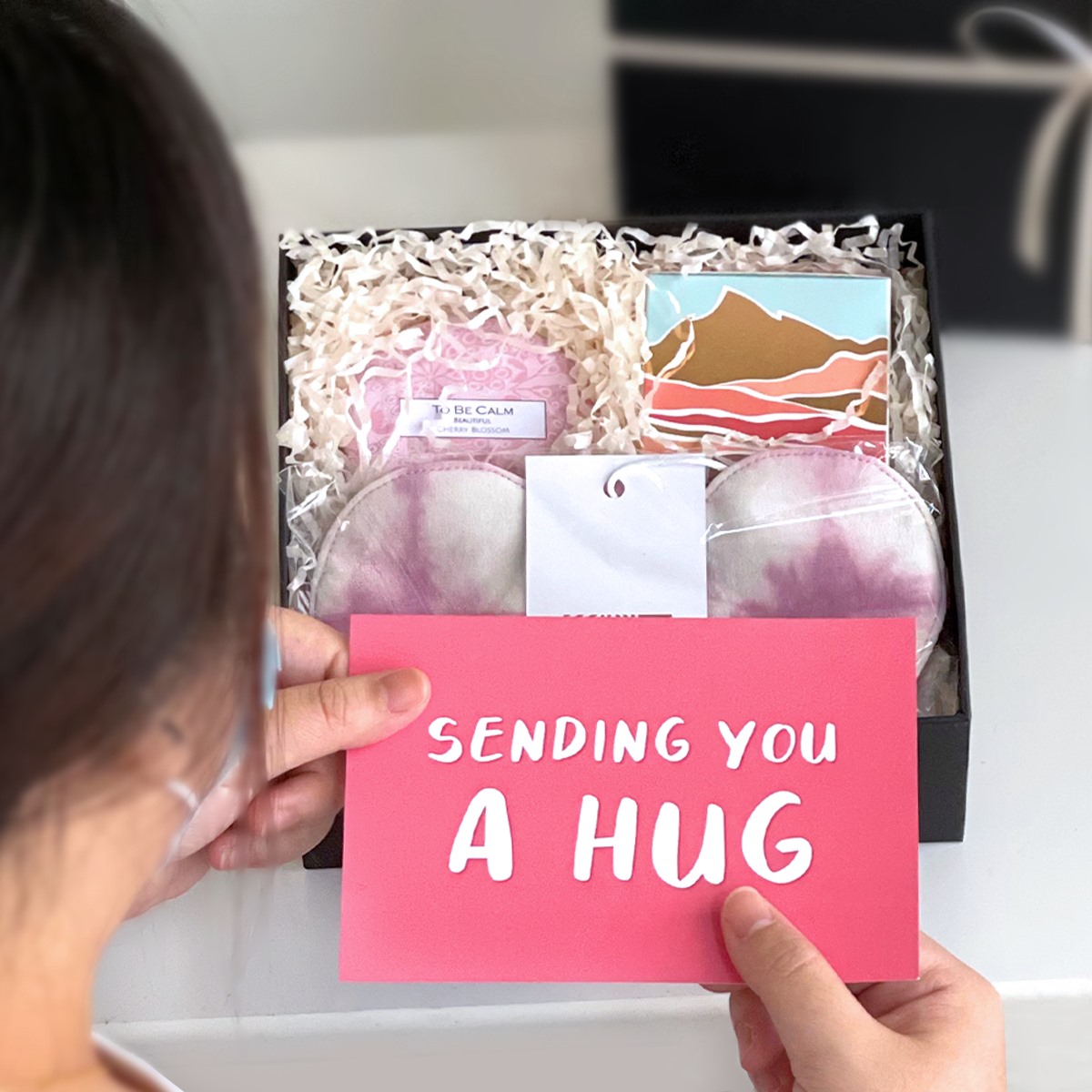 Source: Happy Bunch
Just like its name, Happy Bunch aims to put a smile on your face wherever and whenever in just a few clicks. Customise your gift and 'Build a Kraft Box' ($15) or 'Build a Luxe Box ($20) – select from greeting cards, mixed nuts, flavoured popcorn, coffee bags and more. Or choose from a range of petite bouquets from $29 onwards. Add a personal touch with a handwritten message to make it extra special.
Redeem our exclusive discount with Happy Bunch here – the care package starts from $15 onwards and $29 for a bouquet.
Read: 10 Best Flower Delivery Services in Singapore with Beautiful and Affordable Bouquets for Valentine's Day or Anniversaries
2. Grain SG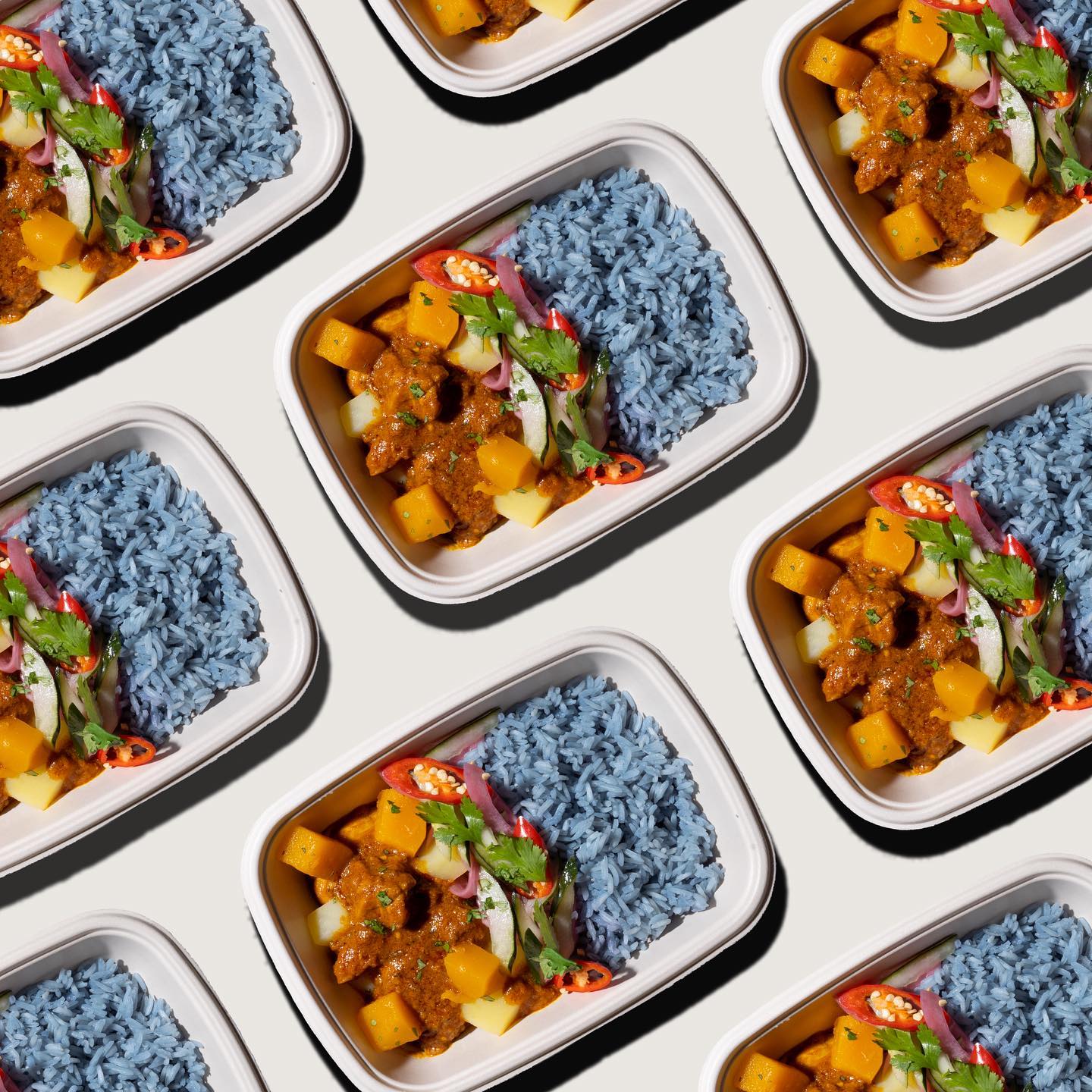 Source: Grain Singapore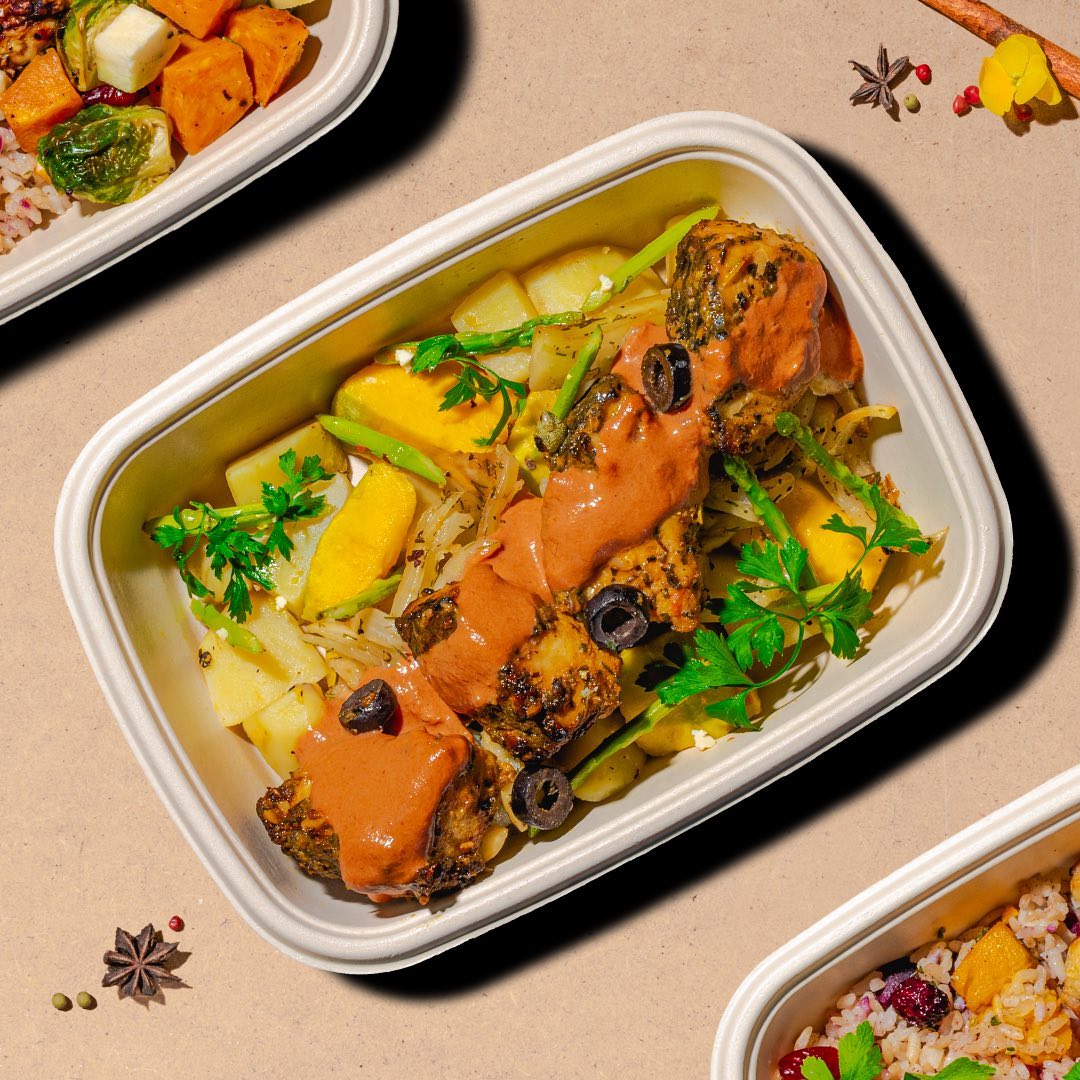 Source: Grain Singapore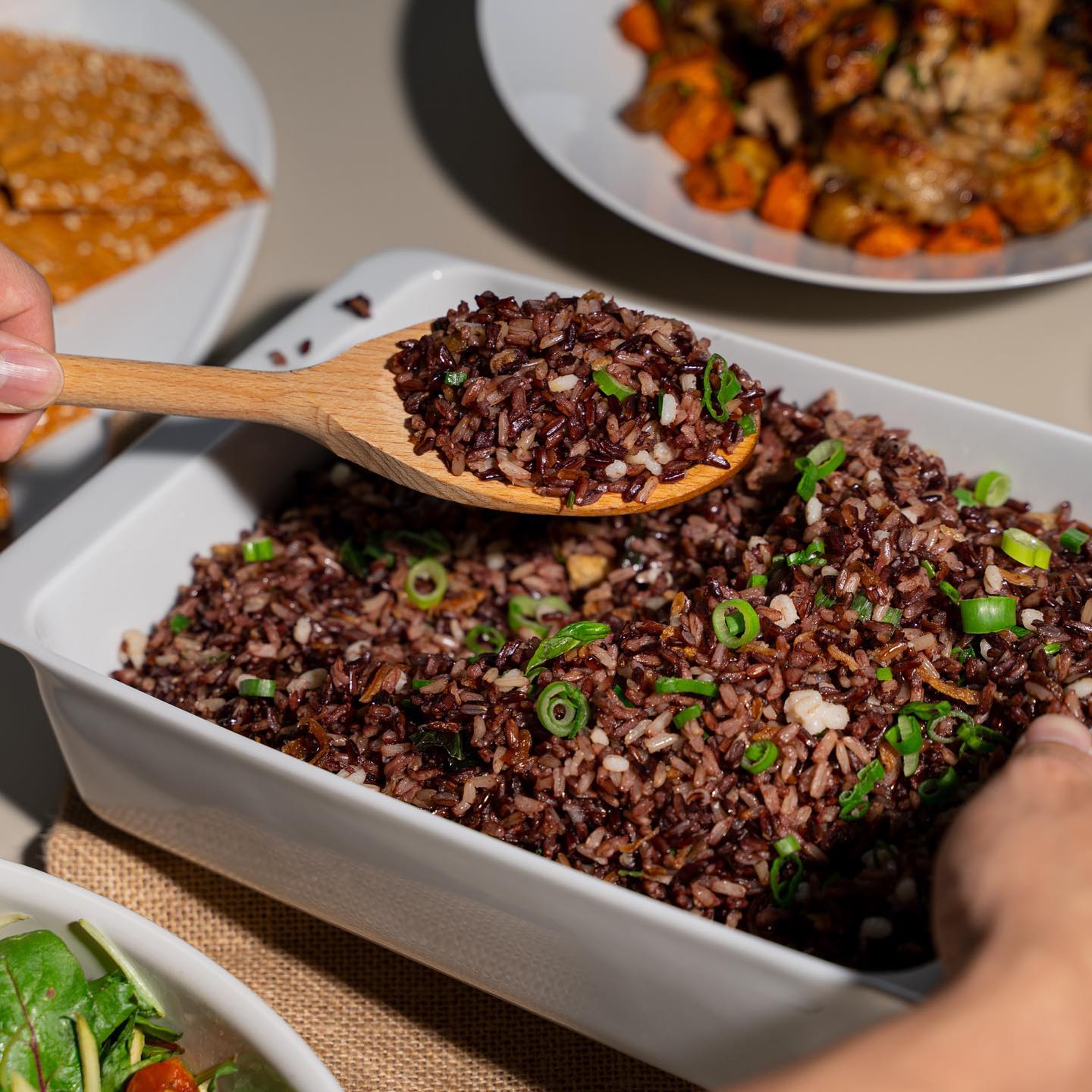 Source: Grain Singapore
Call your family or friends and tell them to hang up the apron for the day – let you settle their meals instead with Grain Singapore. Tickle their taste buds with a range of healthy (but oh so good) meals, from Thai Street Grilled Chicken ($11.95), Shake Me Kra Pow Chicken Fusili ($11.95) or go for their Party Boxes, starting from $65.95 for 5 paxs. Their menu is rotated weekly, so follow them on their social pages for the latest updates.
Enjoy 10% OFF with our exclusive promo code here.
Read: Where to Find the Best Organic Food and Groceries in Singapore
3. Wheniwasfour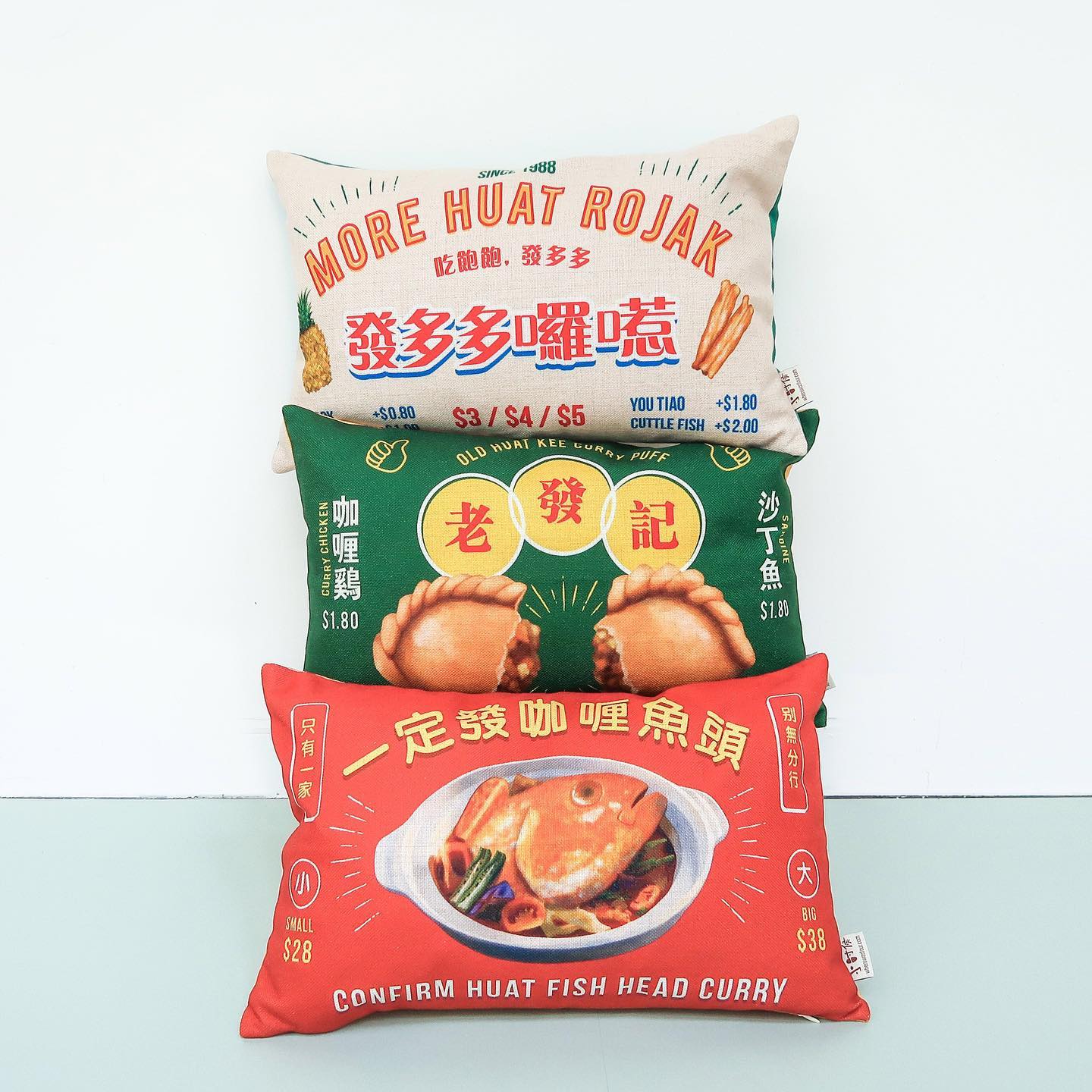 Source: Wheniwasfour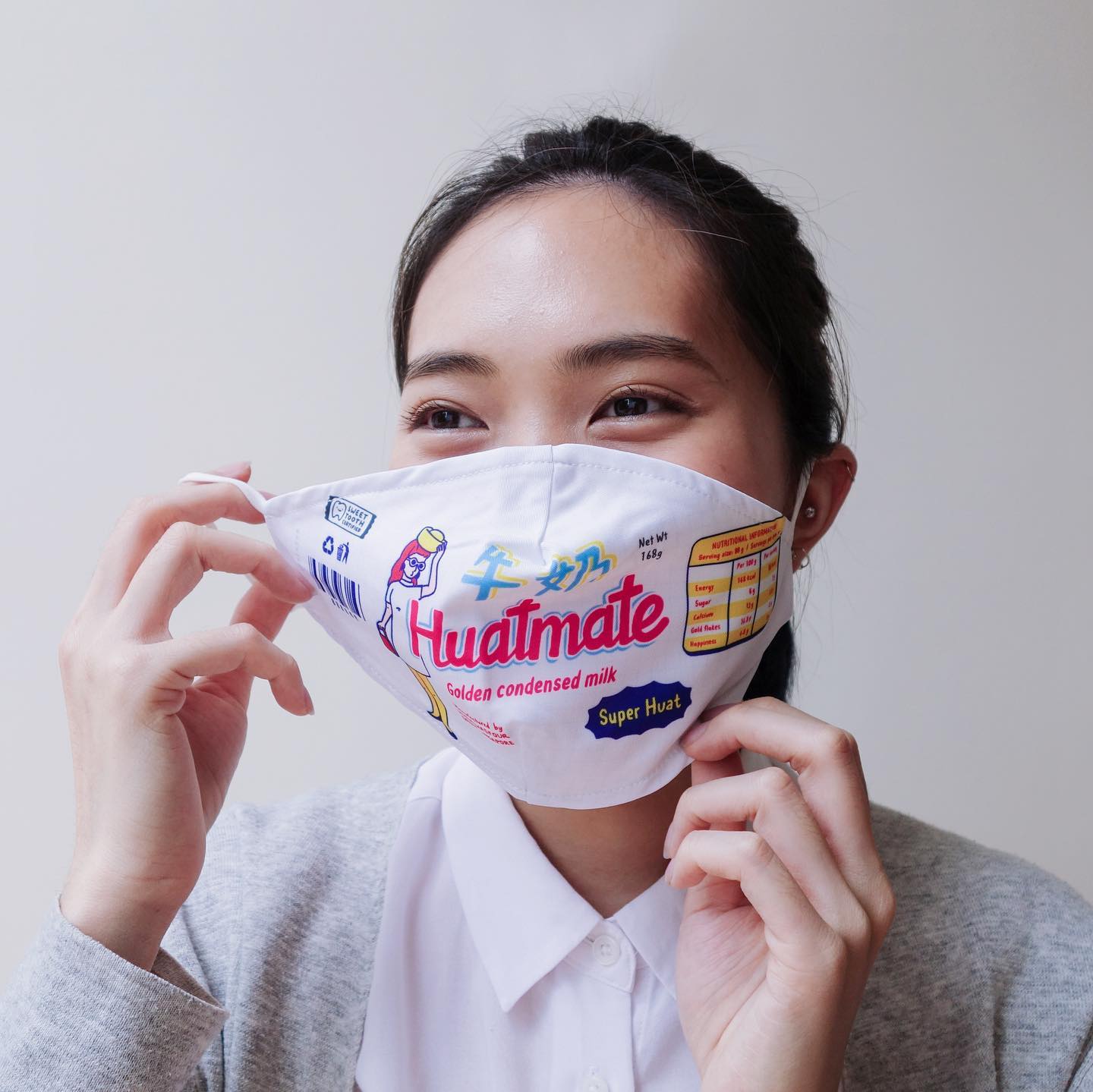 Source: Wheniwasfour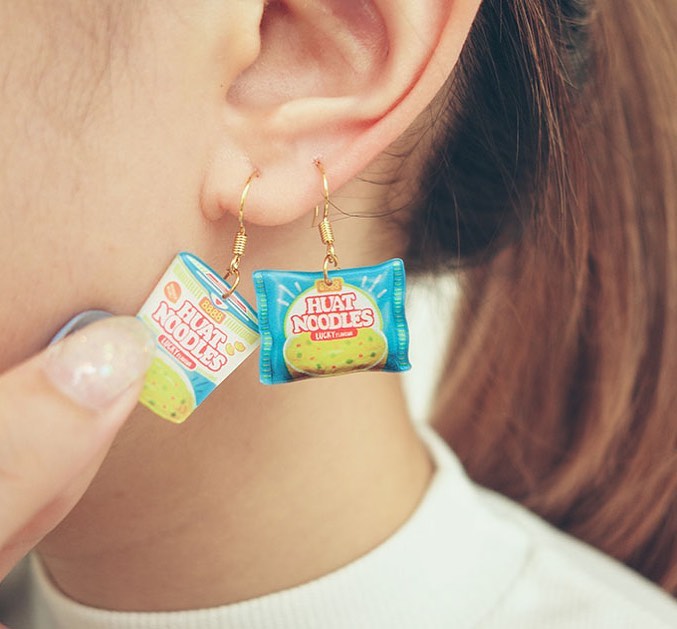 Source: Wheniwasfour
Support local and shop novelty gifts apparels, bags, pouches, stationery, home and living. Especially when many of us are working from home and the kids on home-based learning, grab the very Singaporean cushion covers. Or rekindle childhood memories with these stylish earrings and fancy-schmancy masks. Free Registered Mail for local orders above $49.90.
Browse through novelty knick-knacks and redeem 10% OFF your total bill here.
Read: Oo La Lab - Perfume Making Workshop in Singapore to Create Your Own Unique Scent
4. THEO10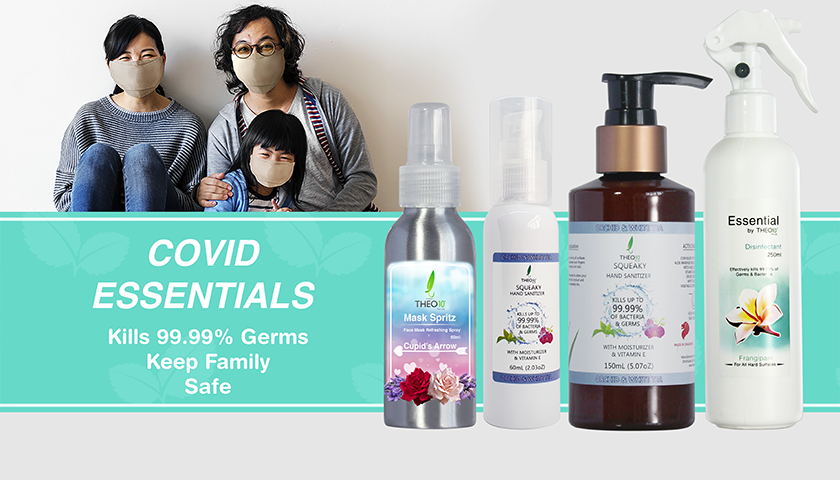 A homegrown company that specialises in 100% natural and organic products, Theo10®, was founded in 2013 by Theodore Khng. The business catapulted when retail stores ran out of stock for hand sanitisers that grew the production by tenfold. Protect your loved ones with other products from Theo10® such as healthcare, skincare, baby, and personal care products.
Grab 25% OFF all COVID Essentials with our promo code here.
Read: Theo10 - Natural Skincare and Healthcare Products - from Eczema Relief, Moisturiser and Hand Sanitisers
5. GUDSHT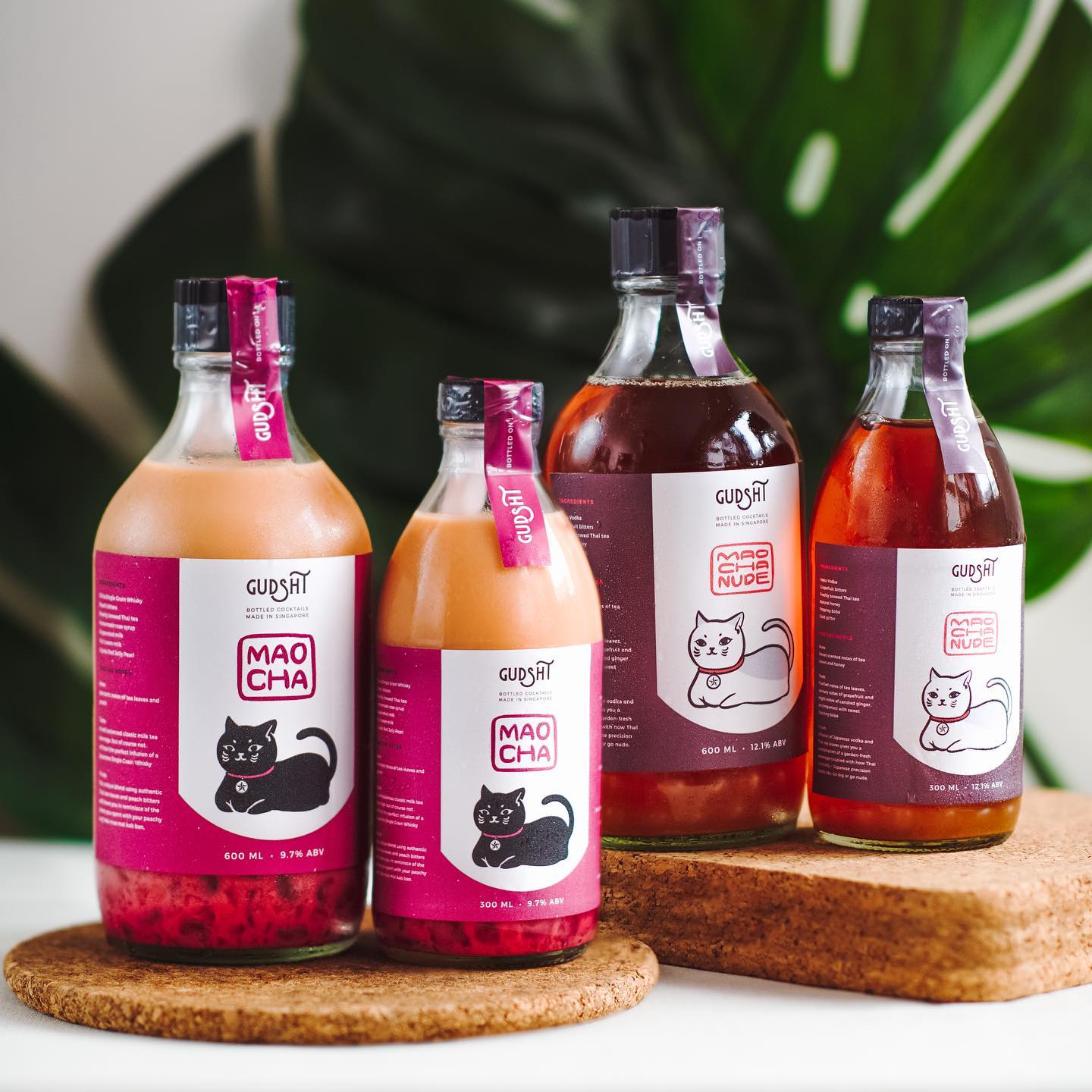 Source: GUDSHT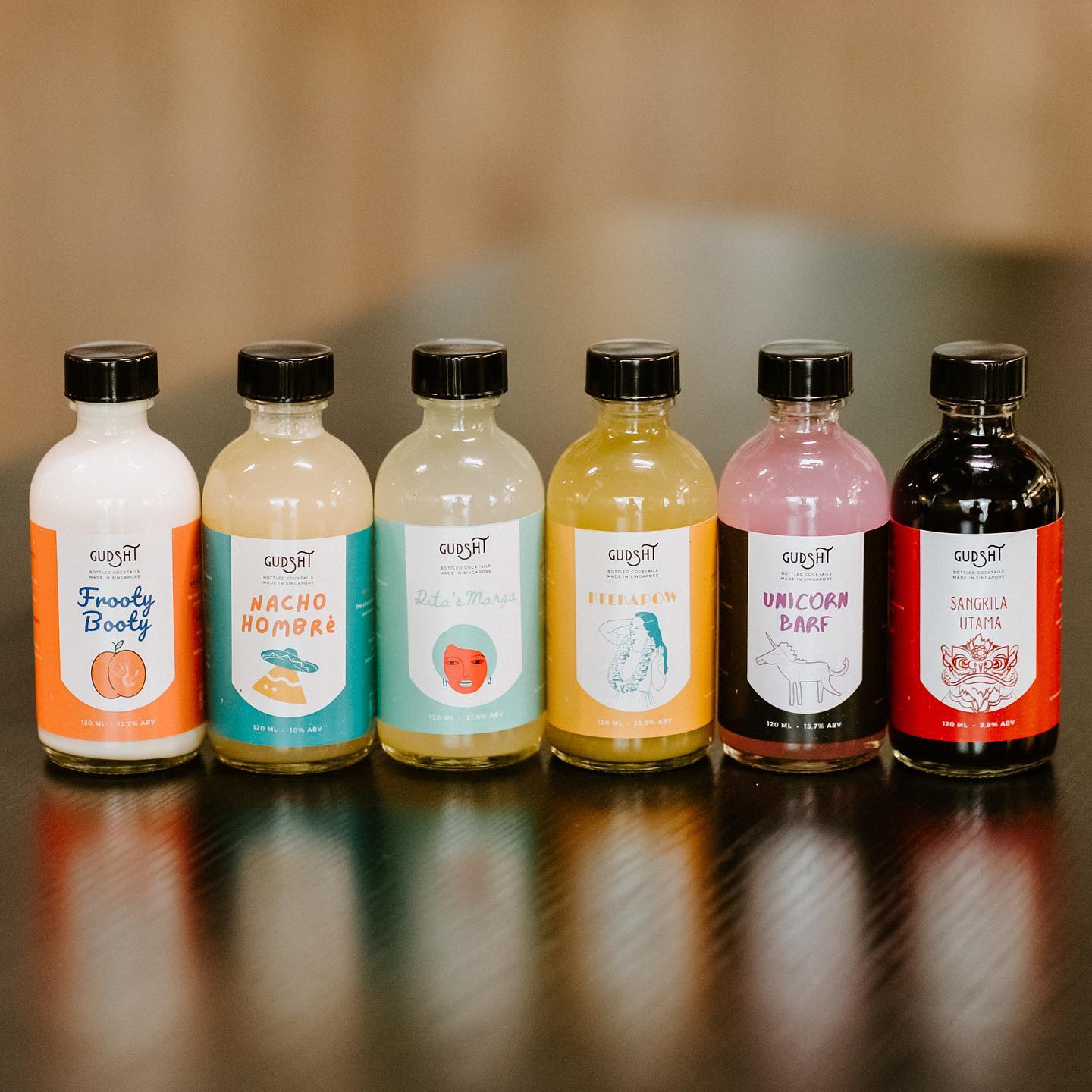 Source: GUDSHT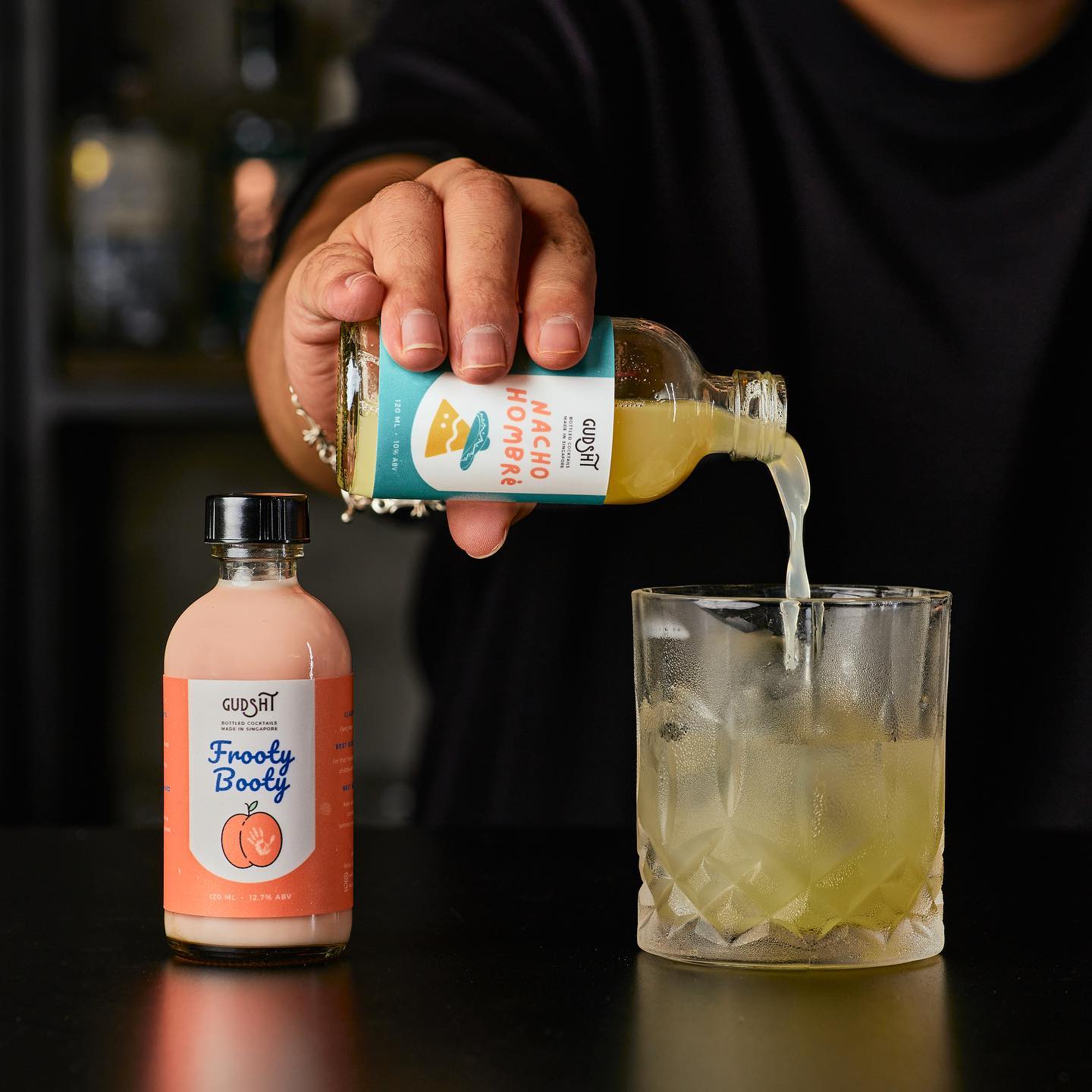 Source: GUDSHT
It's cocktail o'clock whenever and wherever with GUDSHT – gift your friends a variety of whimsical flavours from Mao Cha ($20), Nacho Hombre ($12), Frooty Booty ($12) and more. If you can't make up your mind, grab the Mini Cocktail Bundle Cineleisure for $69 (U.P. $84). With its aims to deliver a fuzz to its consumers, you bet this is the perfect care package to toss your worries away.
6. Flower Advisor
Source: Flower Advisor
There's nothing a bouquet can't fix – put a smile on one's face and surprise them with the freshest flowers from Flower Advisor. With 24-hour customer service, free same-day delivery service, enter promo code 'FAMEREWARDS' to enjoy 15% OFF your order (valid till 30 Jun 2021). Shop a range of options that assures a customer satisfaction guarantee for every order.
Earn Cashback when you shop through meREWARDS and further discount with our exclusive promo code here.
7. You Tiao Man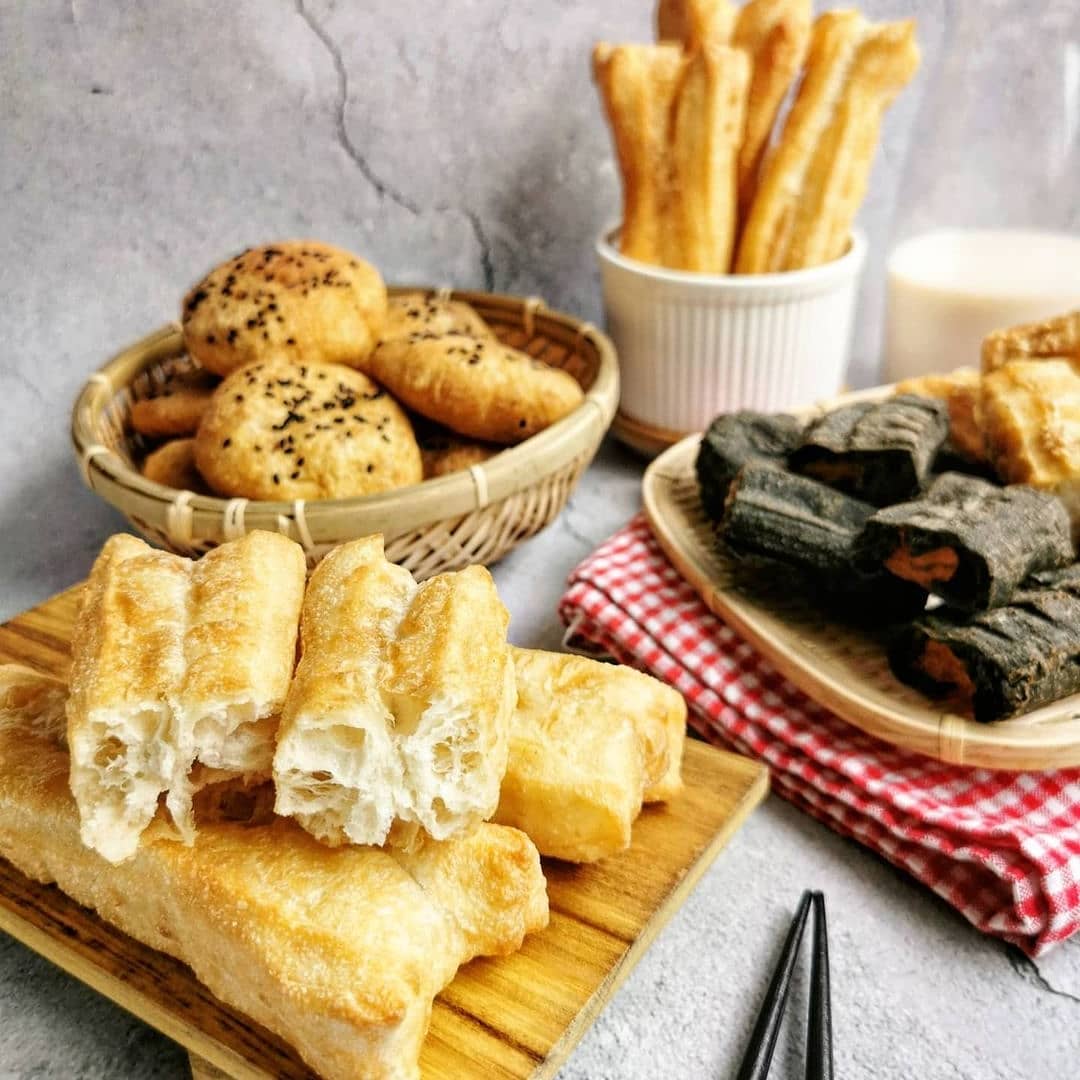 Source: You Tiao Man
Source: You Tiao Man
A classic breakfast staple, You Tiao Man is the pioneer of otah charcoal flavour. Whether you like them deep-fried, oven-baked or air-fried, these tasty treats are ready in 5 mins. If you're planning for a last-minute surprise gift, they also offer next day delivery. Try the Family Feasting Bundle ($43.80, U.P. $49), which includes curry samosa, traditional mini, otah charcoal, sotong you tiao that'll satisfy the whole family.
Apply our unique promo code at checkout to enjoy 10% OFF the total bill here.
8. Amazin' Graze
Source: Amazin' Graze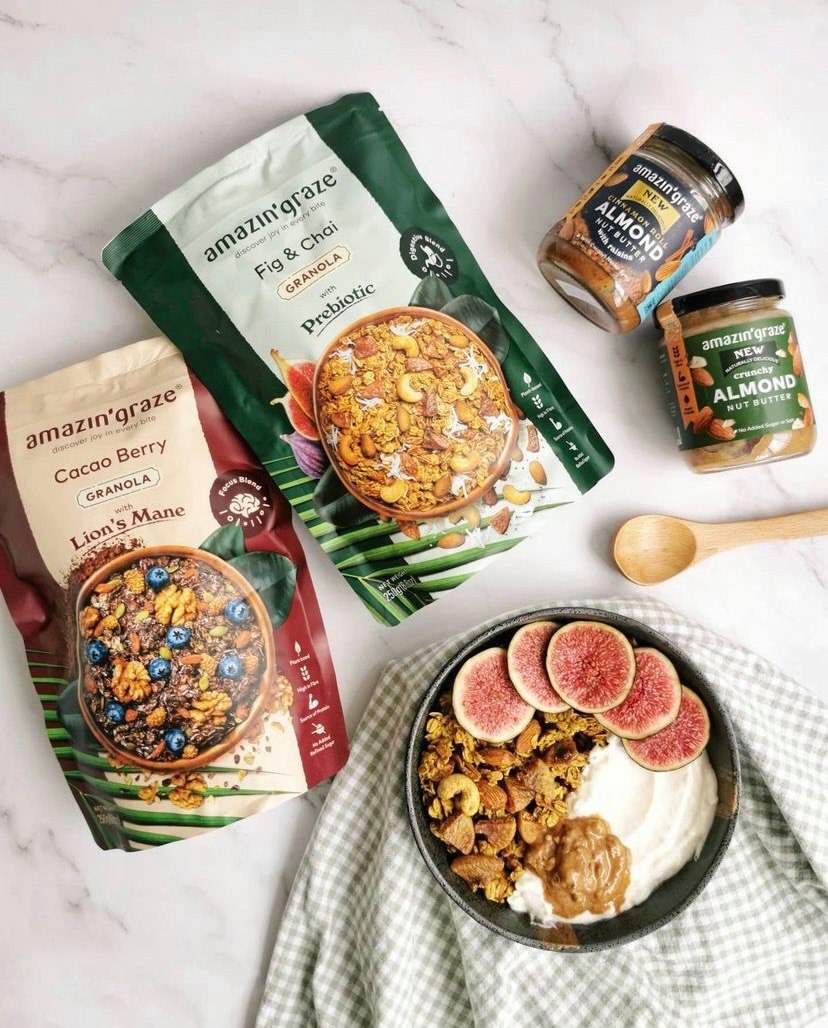 Source: Amazin' Graze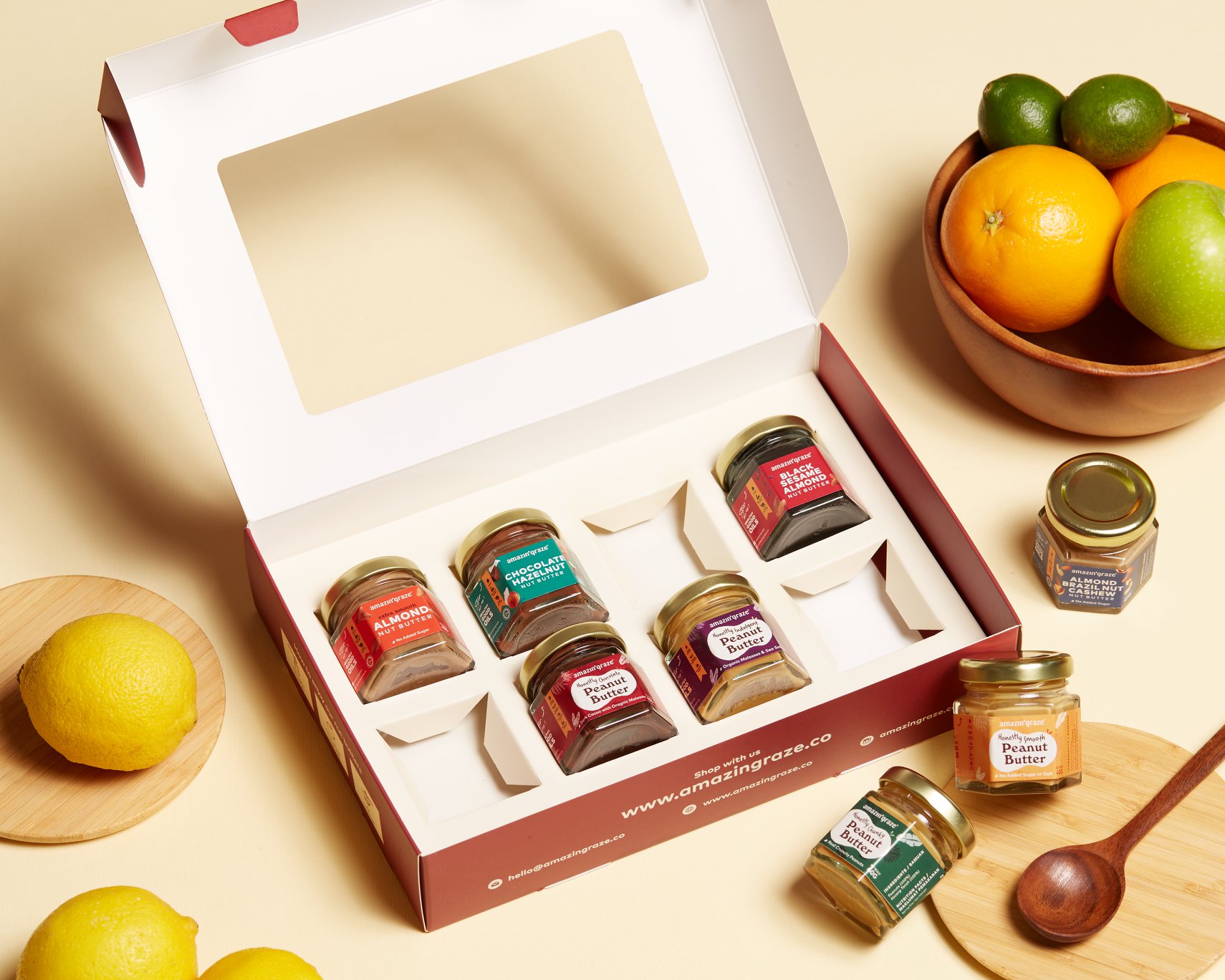 Source: Amazin' Graze
As WFH and HBL become the new norm, avoid munching on unhealthy snacks, but go nuts for Amazin' Graze instead - a purveyor of healthy and fun snacks. Take your pick from granola bars, nut butter and many more. Enjoy free delivery island-wide with no minimum spend. What's nuts (pun intended) to love? Oh, and you can also redeem free gifts (up to $14) on your orders, while stocks last.
Get Cashback with these nutty treats from Amazin' Graze here.
Read: Where to Find the Best Organic Food and Groceries in Singapore
9. GrabFood SG
Needs no introduction, GrabFood SG has tonnes of your favourite restaurants and cafes available for order. From hawker delights, fast food joints, desserts to Michelin-starred restaurants, deliver a satisfying and much-needed missed meal all in a single app. Thinking about desserts? Check out our top dessert deliveries with island-wide delivery here.
Earn $1 Cashback when you order GrabFoodSG through us here, for New Users only.
10. LAIBA
Source: LAIBA
Craving for a good cocktail? Look no further than LAIBA. Created by award-winning Michael Chen, brings the bar to you and your loved ones with their bottled cocktails. Order the LAIBA Tasting Set that has 7 cocktail flavours such as In Love with Rosemary, Cold Brew Martini, LAIBA Sour, and Passion De-Light. Or opt for The Gentleman's Pack for your homies, and get 2 bottles each of Cold Brew Martini, Earl's Old Fashion and Twisted Negroni.
Shop LAIBA here and the care package starting from $75 onwards.
Do note that the prices stated above are accurate at the time of publishing.
For successful cashback tracking, sign in to meREWARDS and click 'Buy Now' in brands' pages. For more information on cashback, read here.